Citizens Advice Oxfordshire
Citizens Advice Oxfordshire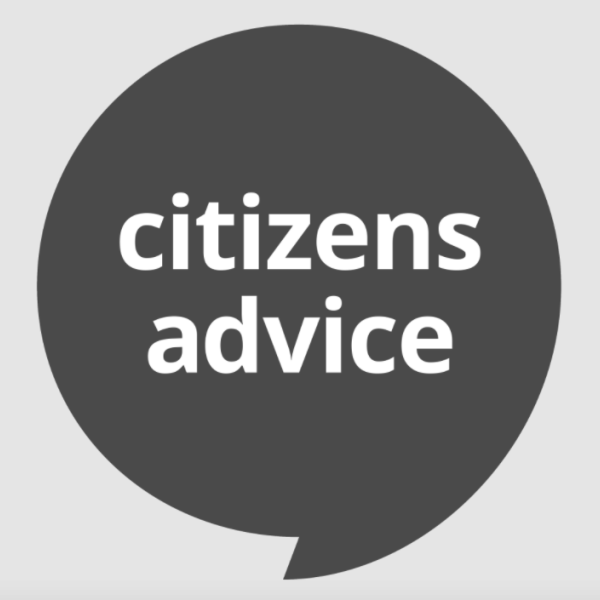 Doesn't provide shelter
Provides guidance
Doesn't provide new skill learning
Accepts time
Doesn't accept things
Accepts money
Contact Details
National Freephone: 0800 144 88 48 or Textphone: 0800 144 8884
Operating Hours
Monday to Friday 9am-5pm
Service Description
They provide free, confidential and impartial advice to everyone across Oxfordshire and campaign on big issues affecting people's lives.
The goal is to help everyone find a way forward, whatever problem they face.
Find out which is your local office and how you can get in touch at caox.org.uk
Citizens Advice helps people with all sorts of issues. Problems with money, benefit, housing or employment, facing a crisis, or just considering your options. Just get in touch.
If you want to help, then please check out the available volunteering opportunities.
Key functions & activities offered
Quality assured, free advice on:
Benefits
Consumer rights
Debt and Money Management
Discrimination, abuse and hate crime
Employment rights
Health
Housing problems
Immigration
Pension wise
Relationship issues
Universal Credit
Witness service.
Offices in Abingdon, Banbury, Bicester, Didcot, Henley, Thame, Witney.
Oxfordshire South & Vale 0808 278 7907
North Oxfordshire 0808 278 7906
West Oxfordshire 0808 278 7908
Oxford 0808 278 7909
For the latest advice, please visit their website.