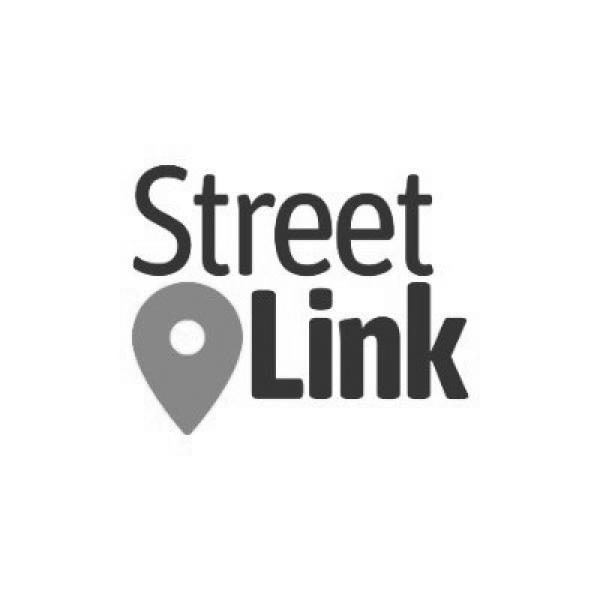 Doesn't provide shelter
Provides guidance
Doesn't provide new skill learning
Doesn't accept time
Doesn't accept things
Accepts money
Contact Details
Service Type
Tackling rough sleeping
Eligibility & Referral
Homeless or vulnerability housed men and women over the age of 18
Service Description
StreetLink exist to help end rough sleeping by enabling members of the public to connect people sleeping rough with the local services that can support them.
If you are concerned about someone over the age of 18 that you have seen sleeping rough in England or Wales, you can use the StreetLink website or app to send an alert to StreetLink.
The details provided are sent to the outreach service for the area in which you have seen the person, to help them find the individual and connect them to support.
If you fill out the form, there is an option to agree to your personal details being shared with local services if they need to contact you for further information. You also have the option to be told of any outcome of your alert by email.
(There used to be a phone number. The phone number is now for London use only.)
If you think the person you are concerned about is under 18 or needs emergency assistance then please do not contact StreetLink, but phone 999.
Key functions & activities offered
You can contact StreetLink via the website, or mobile app.
When contacting StreetLink they ask you to provide the following information:
A specific location for the rough sleeping site. You can do this by using a map to pinpoint the exact location and then providing a written description of the location

Details of the time that the rough sleeper has been seen at the location

Any information about the rough sleeper that will help find them

—

gender, approximate age, what the person looks like, what they are wearing

You will receive details of the action the local authority normally takes when they are told someone is sleeping rough in their area and an update on what has happened as a result of your alert within 10 working days, if you have requested it